Refunds & Returns
We are certain you will love our teas as much as we do, but if you aren't thrilled with your purchase we will be happy to assist you in any way we can.

CANCELLATIONS
The cancellation will only be initiated on receipt of email from buyer within one hour of placing the order or before your order has been dispatched. We require up to 24 hours to respond to cancellation emails.

RETURNS
You can request for a return only within 7 days of your order and only under the following circumstances:

In the off chance that you have received a product that is different than what you had ordered, you need to notify us by email with the same within 24 hours. To be eligible for a return, your item must be unused and in the same condition that you received it.

If the product is damaged then you can email us directly regarding the same within 24 hours.

Item is not a sale or discounted product.

REFUNDS
Once your return is received and inspected, we will send an email to notify you that we have received your returned item. If applicable for a refund and approved, then your refund will be processed, and a credit will automatically be applied to your credit card or original method of payment, within 15 days.

EXCHANGES
We do not issue exchanges. In order to place an order for the same or different item following a refund/return, please place a new order for the desired product.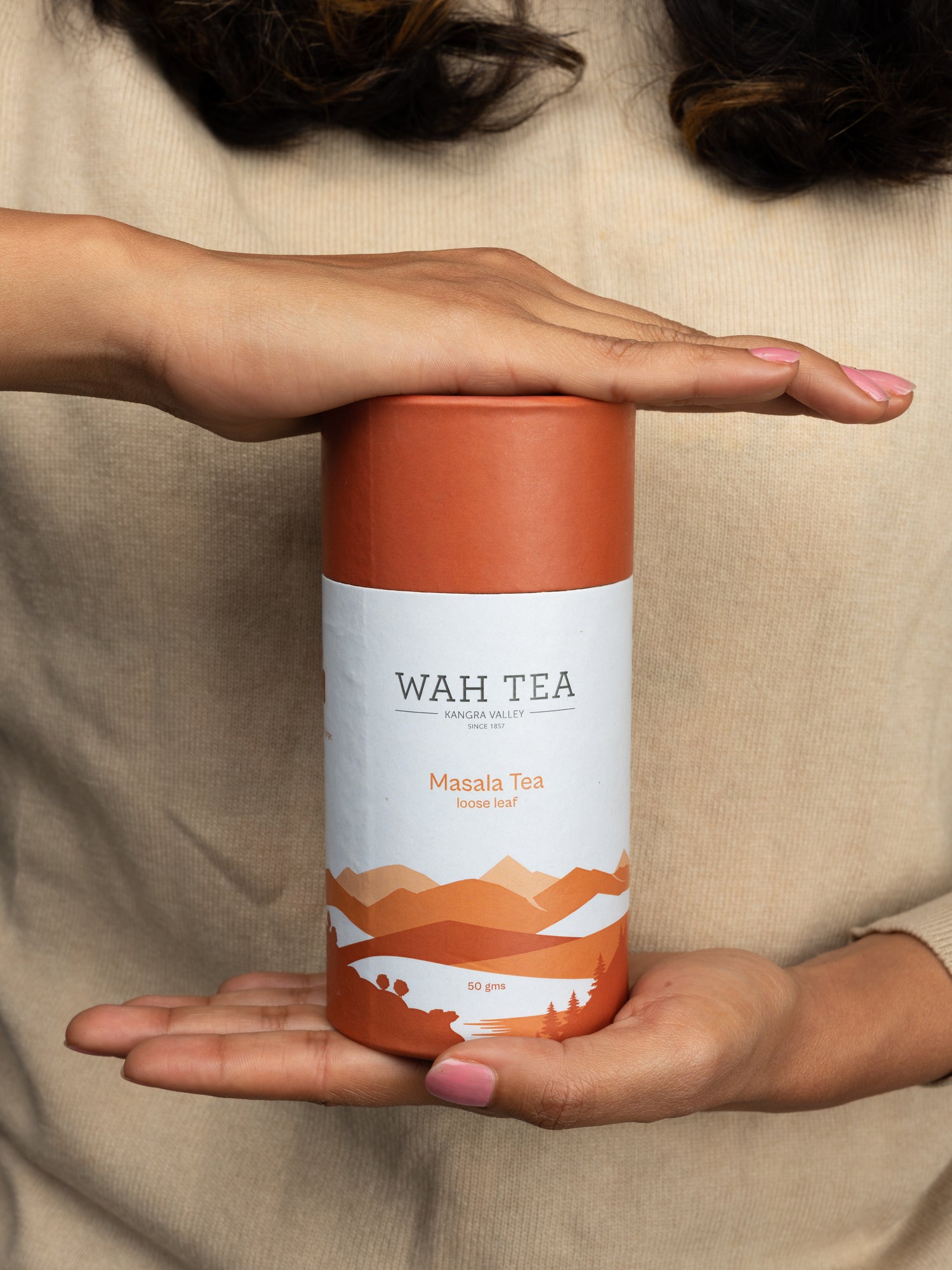 Decades Of Tea Tradition
I come from a family of tea planters, and grew up accustomed to the taste of chai, often more cups of orthodox tea than water! Over time, my extended family has owned gardens in Darjeeling, Assam, Dooars and of course, Himachal Pradesh.
Now, I am a fourth generation planter and personally look into the entire manufacturing process. I live in Palampur, and this means that all my time and effort is spent in creating perfect cups of tea for my friends and supporters, instead of directing the process from afar.
Many companies and brands have been built around tea. But I wanted to be able to ensure that our best quality tea goes directly from our estate to your home. Just as it holds for many things, nothing compares to a single-estate tea looked into personally by the owners. I also wanted to begin taking steps towards making Wah Tea a sustainable brand.
- Surya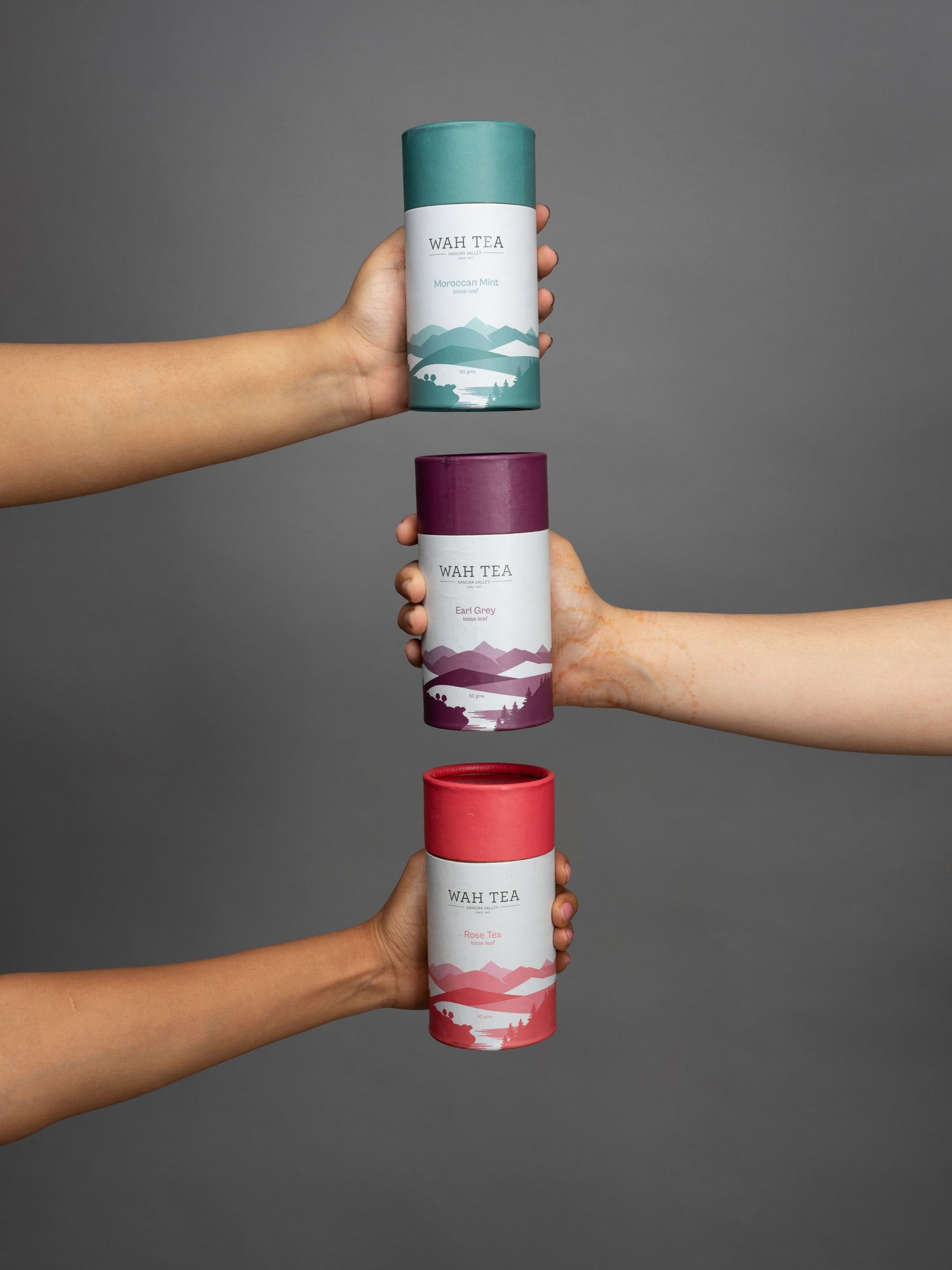 A Family Legacy – The "Chaiwalas"
In the early 1900s, my forefather Sheo Parsad owned a simple provisions shop in Dehra Dun from which he also sold tea that he would purchase from Goodrich Tea Estate in Kaulagarh. Tea proved to be a profitable product, and with some hard work, Sheo Parsad and his brother Dharshanlal were able to expand the number of shops.
Sometime in 1917, the Goodrich Tea Estate owner Darbar Sahib was about to lose the estate to the British as collateral against dues. But Sheo Prasad was able to cover the loan on the condition that Goodrich Tea Estate would be leased to them for some years. This proved to be the first step towards generations of tea experience and multiple tea gardens. The family eventually came to be respectfully known as the 'Chaiwalas'. 
This was the first tea garden managed by my family and provided them the opportunity to learn the business of growing and manufacturing tea. The family's tea empire was built on the money generated from leasing Goodrich. By 1960, the family was producing approximately 10 million kgs of tea from estates across India.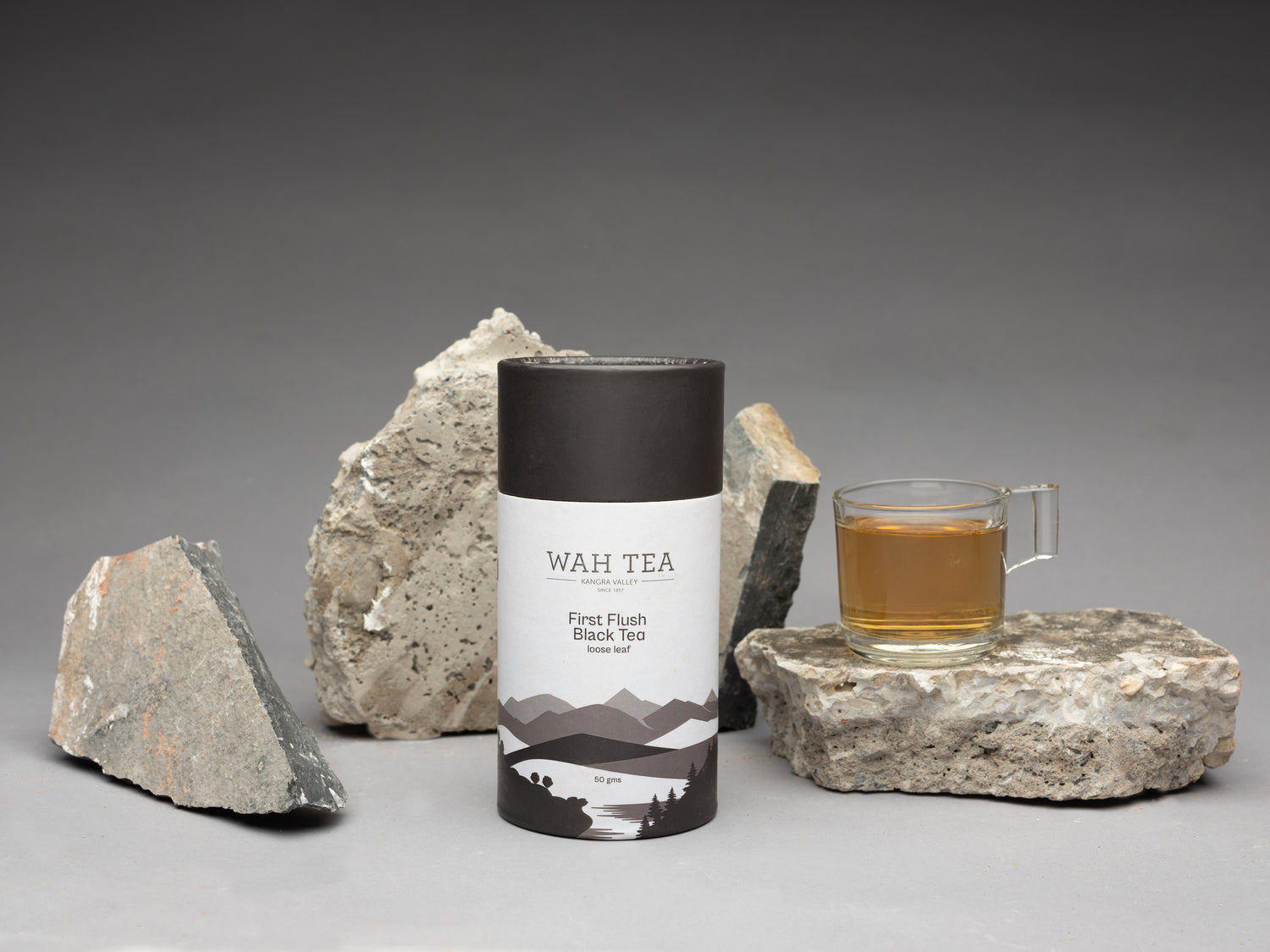 The Wah Factor
Wah Tea Estate was established in 1857 in Palampur, Himachal Pradesh by the British. The estate saw decades of continuous cultivation, and even survived an earthquake which struck the region in 1905. The Wah estate was then taken over by Sir Sikander Hayat-Khan, the son of the Nawab of Wah in Pakistan, who named the estate after his birthplace. The word 'Wah' means 'wow', and a visit to the estate will hopefully elicit the same reaction!
In 1953, the estate was taken over by my family, known as the Chaiwala family. As the family grew, the plantations were divided amongst the younger generations; however, the renowned 'Chaiwala' name continues to bind them together. Wah Tea Estate is now looked after by the third and fourth generation of the family, my father Deepak Prakash and I.
As a young boy, I grew up visiting the tea garden several times a year. With each passing year, I came to appreciate the beauty and charm offered by the vast tracts of unpolluted, tranquil Kangra – a place where the pine-scented air is said to have curative powers. Years of travelling around the world compelled me to start sharing the experience at Wah, and with this, the idea for The Lodge at Wah was born.
Explore our Tea
To the many, many people who encouraged me to share my story, and my passion for the beverage – Thank You. And to all those who are considering believing in our brand and ideals – Welcome.
Good things are brewing!
-Surya